Site Menu
Most Popular Themes
What is it?
Virtual Studio Technology (VST) is a software interface that integrates software audio synthesizer and effect plugins with audio editors and hard-disk recording systems. VST and similar technologies use digital signal processing to simulate traditional recording studio hardware in software. Thousands of plugins exist, both commercial and freeware, and a large number of audio applications support VST under license from its creator, Steinberg.
East West Symphonic Orchestra Gold Edition
The
GOLD EDITION
of the ?critically acclaimed? EASTWEST/QUANTUM LEAP SYMPHONIC ORCHESTRA includes 16-bit stereo samples from the PLATINUM EDITION (which is multichannel), at a much lower cost, and was recorded where orchestral instruments sound the
...
Read more »
NI

Akoustik Piano VSTi DXi RTAS AU HYBRID
AKOUSTIK PIANO
fuses the sampled sound, expressiveness and playability of three of the most reputable grand pianos ? the Steinway D?, Bechstein D 280? and Boesendorfer 290 Imperial? ? as well as the charismatic Steing
...
Read more »
ManyTone ManyOne - PC
ManyOne is a fully-featured, high-quality, sample player which comes with a wide range of sounds intended to form the foundation of every musician's day to day musical needs.
The sounds come in four categories: electric pianos, ensembles, organs, and wavef
...
Read more »
Synthogy Ivory 1.6 PC & MAC
SYNTHOLOGY Ivory Grand Piano - Three Glorious Grands in one multi-platform sample-based Virtual Instrument for PC & Mac
Three Glorious Grands
...
Read more »
EWQL COLOSSUS VSTi DXi AU RTAS HYBRiD - 8 DVD
COLOSSUS
is a massive 32 Gigabyte (not Megabyte) Virtual Instrument
that covers all of the basic musical genres, the way a keyboard
workstation attempts to, except COLOSSUS offers much higher quality
instruments and dynamics than any keyboard available today.
...
Read more »
Toontrack EZdrummer v1.1.0 Update VSTi AU PC MAC OSX UB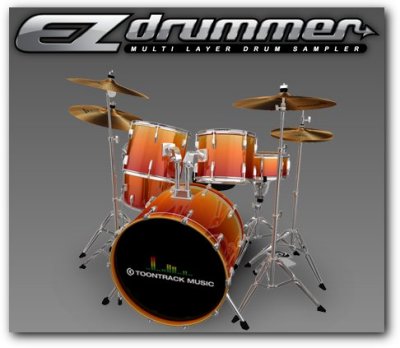 Last updating Toontrack EZdrummer.
All added tools are reproduced.
dfh EZdrummer is a multi-microphone drum sampler designed for musicians and producers in need of a compact,
affordable, easy to handle plug-in without compromising sound quality or c
...
Read more »
"Поливокс" является чуть ли не самым популярным советским синтезатором. Он широко использовался в производстве эстрадной музыки, музыки для кино, а также для создания звуковых эффектов. По аналогии с Moog Minimoog и ARP 2600, у "Поливокса" реализована идея наклонной панели, на которой расположены все структурные элементы рабочей схемы. Инструмент включает два ге ... Read more »
The SQ8L is a software (VST) model of Ensoniq's classic 1980s
synth SQ80. The SQ80 features 3 digital wavetable oscillators
for each of its 8 voices which are fed through analog 4-pole
lowpass filters (-24dB gain) with resonance. Sound para ... Read more »
Minimogue VA is an emulation of the classic Minimoog but includes additional features such as dedicated Release knobs for the two Contour Generators (envelopes), Tuning of Osc 1, Fine Tuning sliders for Osc2 and Osc3, Aftertouch control, 3 Overdrive sliders: one per oscillator (sort of a chorus effect to help thicken the sound), Oscillator Sync, Oscillator D ... Read more »
Clear the ring for Slayer 2
reFX presents the long-awaited successor to Slayer - Slayer 2!
Slayer 2 starts from where its predecessor left off. In particular,
the physical model of the guitar has been completely revamped, improving
the quality of the simulation dramatically. Not only does Slayer 2 sound
a whole lot better, it is also mu ... Read more »
Software Synthesizer
HyperCanvas GM2 is GM2 (General MIDI System Level 2) compatible, with 256 sounds and 9 drum sets. Play Jazz, Rock, Classics and more with your unique collection of studio quality instrument sounds. Try a demo.
See a larger view here.
HyperCanvas GM2 contains multiple rich sound sources to help you create professional music of ... Read more »
Login Form
SEARCH
Advise a friend
Quotes


" Never interrupt your enemy when he is making a mistake "
* Napoleon Bonaparte