Toontrack EZdrummer v1.1.0 Update VSTi AU PC MAC OSX UB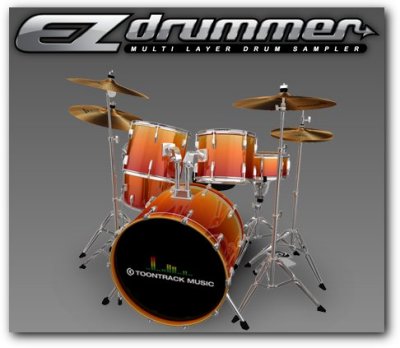 Last updating Toontrack EZdrummer.
All added tools are reproduced.
dfh EZdrummer is a multi-microphone drum sampler designed for musicians and producers in need of a compact,
affordable, easy to handle plug-in without compromising sound quality or c
...
Read more »
"Поливокс" является чуть ли не самым популярным советским синтезатором. Он широко использовался в производстве эстрадной музыки, музыки для кино, а также для создания звуковых эффектов. По аналогии с Moog Minimoog и ARP 2600, у "Поливокса" реализована идея наклонной панели, на которой расположены все структурные элементы рабочей схемы. Инструмент включает два ге ... Read more »
The SQ8L is a software (VST) model of Ensoniq's classic 1980s
synth SQ80. The SQ80 features 3 digital wavetable oscillators
for each of its 8 voices which are fed through analog 4-pole
lowpass filters (-24dB gain) with resonance. Sound para ... Read more »
Minimogue VA is an emulation of the classic Minimoog but includes additional features such as dedicated Release knobs for the two Contour Generators (envelopes), Tuning of Osc 1, Fine Tuning sliders for Osc2 and Osc3, Aftertouch control, 3 Overdrive sliders: one per oscillator (sort of a chorus effect to help thicken the sound), Oscillator Sync, Oscillator D ... Read more »
Clear the ring for Slayer 2
reFX presents the long-awaited successor to Slayer - Slayer 2!
Slayer 2 starts from where its predecessor left off. In particular,
the physical model of the guitar has been completely revamped, improving
the quality of the simulation dramatically. Not only does Slayer 2 sound
a whole lot better, it is also mu ... Read more »
Software Synthesizer
HyperCanvas GM2 is GM2 (General MIDI System Level 2) compatible, with 256 sounds and 9 drum sets. Play Jazz, Rock, Classics and more with your unique collection of studio quality instrument sounds. Try a demo.
See a larger view here.
HyperCanvas GM2 contains multiple rich sound sources to help you create professional music of ... Read more »